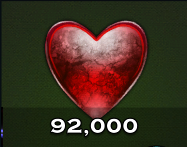 Constitution is a combat skill which increases maximum hitpoints. When used in combat, it further increases maximum hitpoints. The increased hitpoints are removed if the player replaced Constitution with another combat skill or leaves the dungeon. Constitution does not increase current lifepoints. For this, the player must use the prayer skill.
Constituion generates 4 red anima per citizen.
Towns where citizens can be helped with Divination
Edit
Lumbridge Castle
Gunnarsgrunn
Ad blocker interference detected!
Wikia is a free-to-use site that makes money from advertising. We have a modified experience for viewers using ad blockers

Wikia is not accessible if you've made further modifications. Remove the custom ad blocker rule(s) and the page will load as expected.